Better Be Quiet Bar-B-Que Sauce
Sweet and Tangy. Savory qualities to enhance any dish. Non GMO/ Cholesterol Free/ GF


Not Only Jamaican Jerk Sauce
The Local Favorite- Fiery Hot, heat with a kick. Non GMO/ Cholesterol Free/ GF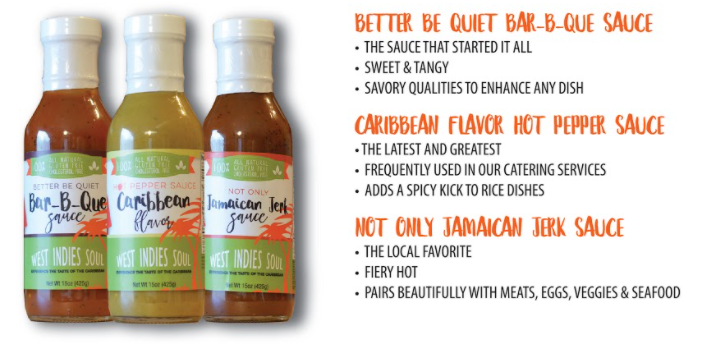 Make sure you support the retailers who are supporting West Indies Soul Food. Our Signature Sauce line will be your pantries best friend. These flavors are great to add to your favorite dishes. Grab yourself a bottle or three next time you visit any of these grocery locations!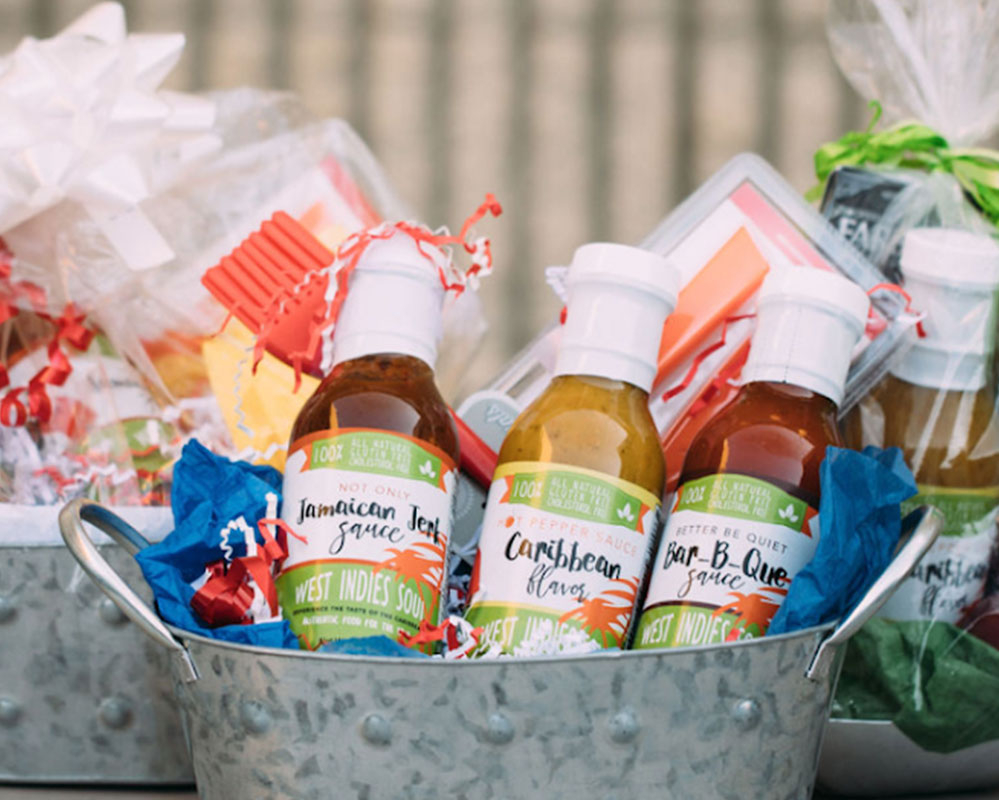 Specialty Sauce Basket
Give the Gift of West Indies Soul Food Signature Sauces with our Sauce Gift Baskets!
Made to order! Build your basket. Pick up in 2-3 days. Includes your choice of Better Be Quiet BBQ Sauce, Not Only Jamaican Jerk Sauce, Caribbean Hot Pepper Sauce, and a variety of kitchen utensil supplies.